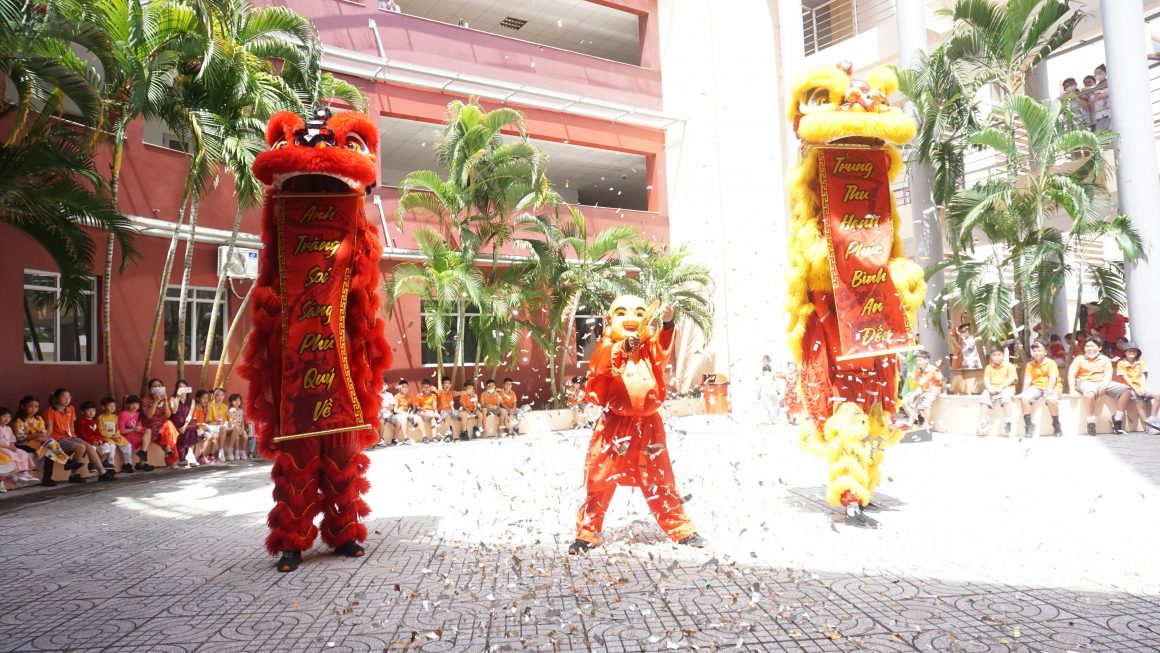 Mid-Autumn Festival
Students of SIS @ Vung Tau have a full of laughter and happy Mid-Autumn Festival with folk games, cultural performances and impressive fashion shows are led by the Moon man and Moon Lady. While the KIK students have an exciting experience making their own beautiful Mooncakes and lanterns for the Festival.
End of show is the vibrant and special Lion dance performance which mark a memorable memory for students with friends and teachers
Wishing all students a bliss and merry Mid-Autumn Festival!