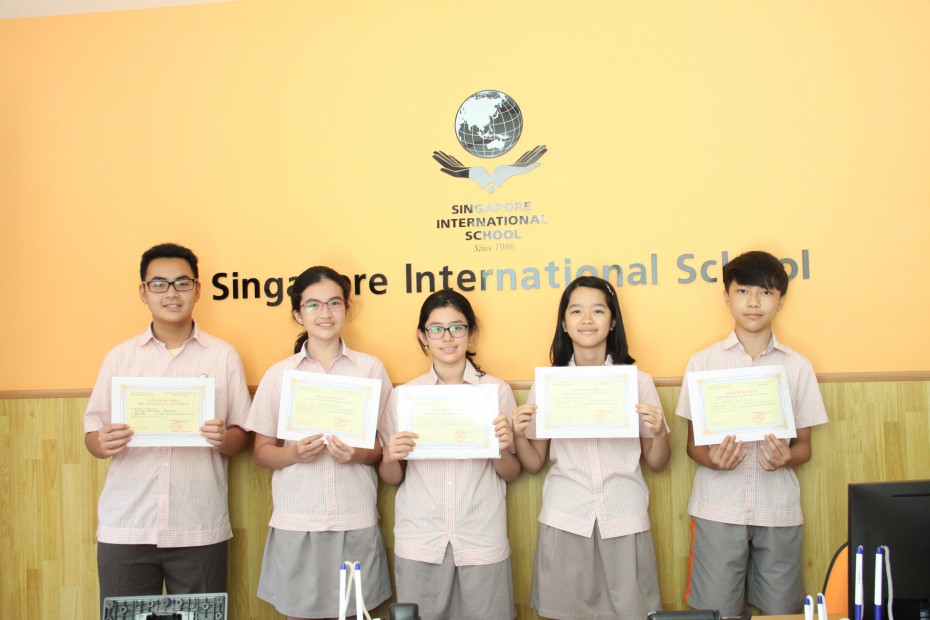 ENGLISH SPEAKING CONTEST 2021
Vung Tau OOET organized an English Speaking Contest for academic year 2020-2021 for secondary schools around Vung Tau City. Eighty-nine students from 18 schools in Vung Tau participated in the contest. SIS@Vung Tau had 5 students from the Years 6 and 7 Integrated classes take part in the event. The 5 participants from SIS@Vung Tau were:
Phung Minh Quan- Sunny (Y7G)
Ratanavong Nguyen Sith Anthony (Y7G)
Miller Irene Ky Anh (Y6G)
Le Minh Khue- Molly (Y6G)
Carone Ly Marina (Y6G)
Our SIS Team performed a skit entitled, "How to Protect our Environment." Led by Mr. Kieron's team of teachers our students were enthusiastically instructed on their Skit delivery as well as the Question and Answer section of the competition. We are very happy to announce and wish a heartfelt CONGRATULATIONS to our team for taking 2nd place overall, out of the total of 18 teams participating in the English Speaking Contest 2021!