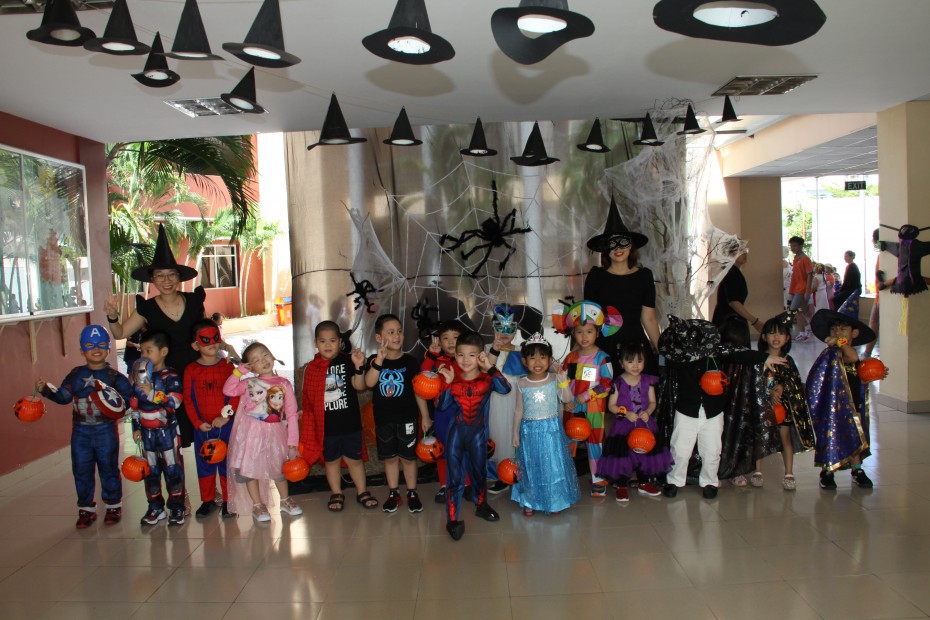 [
SIS@VUNGTAUHALLOWEEN – REVEAL YOUR MAGIC POWER
‍♀‍]
When the crystal ball of the witch world is immersed in the midst of Halloween night, it's also the time that SIS@VUNGTAU little witches reveal their magical powers.
The Halloween festival this year of SIS@VUNGTAU is pleased to welcome witches from all over to attend. Thanks to the incarnation of witches, the Halloween festival at SIS@VUNGTAU has the presence of a large number of superheroes, witches, princes, princesses, fairies, and some other adorable animals … Our little Witches are immersed in the mysterious space of the festival and enjoy many games. Then, it is a "Treat-or-trick" Parade that made the children laugh and fall all the way.
Parents can look back at some moments of our adorable little witches as the album below!