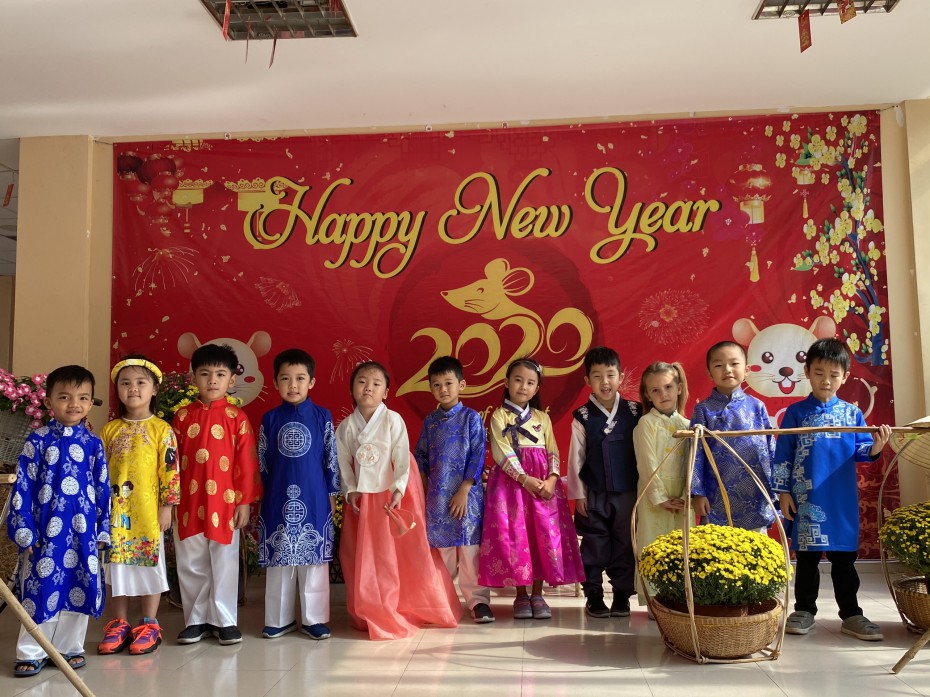 As usual every year, when the Lunar New Year comes, Singapore International School solemnly organizes a program to welcome the New Year (the year of the Rat) 2020 with many exciting activities.
Different from every year, there is teachers' repertoire this year with singing and dancing performance "Nhu hoa mua xuan". Following the program are the diverse performances of preschool, elementary, high school and IGCSE1.2 students.
At the end of the program, students can participate in folk- games such as: jumping stalls, putting the ball into the basket, calligraphy, etc.
On the occasion of the Lunar New Year 2020, we wish you a very happy Tet Holiday and a healthy, peaceful and prosperous Lunar New Year!