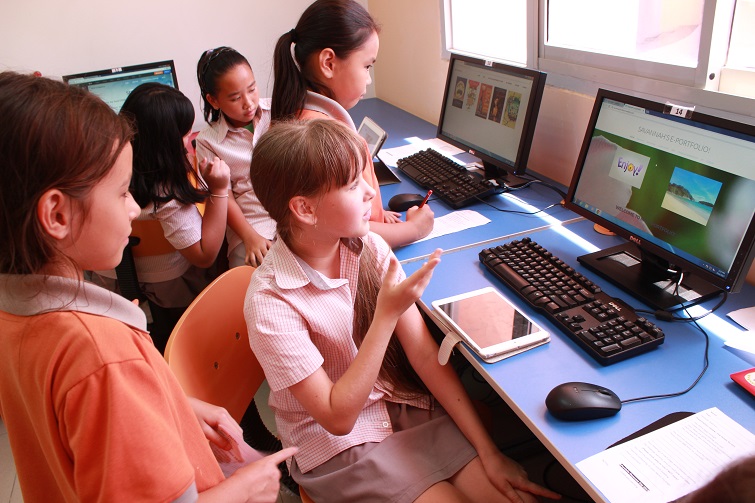 It was a great first time event on Wednesday 14 June 2017 when students from Year 4 to Year 8L and Year 9G presented their e-portfolios to the rest of the school.
Their focus was based on the School Wide Learner Goals reflecting on their own work which was reflected in various artefacts incorporated or embedded in their work.
The enthusiasm and dedication could be read on every student's face. Their masterpieces finally came to be realized on the day with their further explanation of their work. Well done everyone.